Tips on Losing Weight
for Mature Women

Make your own rules with these tips on losing weight.
Create meals with foods that you like and you will no longer have trouble losing weight.
Know the foods that might leave you feeling low and avoid them.
If you have read losing pounds easily for mature women, you will know that to lose weight your calorie intake has to be reduced.
These tips on losing weight will change the how and you will lose the pounds on your terms.
Get 400 delicious weight-loss recipes.
The Best Anti Aging Boost
The Good Mood Diet: Feel Great While You Lose Weight
Our focus is on saving calories whilst eating healthy foods to feed
our bodies with nutritious food, to maintain energy, vitality and
healthy skin and hair. No sense in being slim and a bag of nerves with
wrinkles is there?
You will need a booklet with calorie tables and a low calorie recipe book. Using the lose pounds easily blue print,
work out how many calories you can get by on. Remember you can adjust
this number any time to reach your goal more quickly or slowly.
Set up the game so you can win!
Give the healthy foods you
like priority. Have a healthy fix ready in the background if necessary.
Don't regiment yourself, help yourself to make it easy.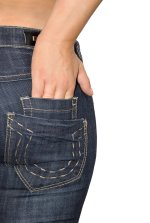 You want to like what you
see in the mirror!
TIP!
How To Lose Pounds In Time For
The Next Big Ocassion!
Create a diet that you like for the very first time.
Decide how many meals and snacks suit your day best. 3 main meals and 2 snacks or 7 – 8 small meals throughout the day.
With
the help of these tips on losing weight write a list of healthy foods
you want to eat on this diet, chicken, turkey, fish, cheese, brown rice,
nuts, dried fruit, fruit and vegetables.Make sure you know what 50 and
100 calorie portions look like.
From your book or on the net,
choose the recipes that use the foods that you like and replace the
ingredients you don't like with a low calorie alternative.
Decide to steam, bake or poach foods. Stir frying veggies is good if you use little oil and top up with stock, wine or water.
Don't
look for synthetic low calorie replacements for foods you know are
making you fat. They use E numbers for taste and sweeteners to sweeten.
They are expensive and don't train your taste buds.
Go shopping after a meal when your tummy is content. Your resistance will be on top form.
Buy only nuts in their natural state , not roasted or salted. Dried fruit is good for snacking or making your own trail mix.
Crisp breads, oat cakes and rice cakes. If you cannot do without a slice of bread choose only whole grain.
Buy brown rice, whole meal pasta and other healthy staples.
Stock up on fresh veggies and fruit as well as a few frozen treats like berries, exotic fruits or fine green beans.
Every morning after breakfast, plan the other meals for that day and decide when you will eat them.
Of
all the tips on losing weight this is my favorite: Cut up your
favourite fruit or veggies to snack on during the day when you feel
snacky. Celery, cucumber, green or red peppers, apple, peach or whatever
you enjoy most.
A few excellent alternatives to save 100s of calories!
Steamed veggies instead of mash or creamed veg.
Brown rice & pasta instead of white.
Coffee with a splash of milk instead of lattes or capuccinos.
Wine spritzer instead of wine or spirits with mixers.
Fruit sweets or gummy bears instead of cake, chocolate and biscuits.
Collect ideas
Keep
a look out for tasty evening snacks or mid day snacks to look forward
to. Make a note of them and keep them with these tips on losing weight
and read them now and again to remind you and keep you on track.
Try more interesting salads, perhaps with half an avocado to give it a creamier taste. Experiment with dressings, they can make the world of difference.
Collect your favourite recipes, snacks, shortcuts and tips on weightloss and build a diet that you want to stick to.
If you have a special day coming up don't try to limit calories just
enjoy it and go straight back to your diet the next day. Treat yourself
well and you won't have those guilty feelings that always made you give
up.
The biggest treat of all is eyeing yourself critically in the mirror and finding, Wow you look good! Now you can give your friends your tips on losing weight and help them to create…
a diet that really works !
Lose Ten Pounds By Christmas!!
Arm Toning Exercises for Older Arms
Anti Aging Research,Foods to Avoid
Successful Weightloss For Older Women!
Find All Page Titles for Mature Women on the Site Map
Return from Tips on Losing Weight to Homepage