21 Free E Books !
Welcome to my page of Free e books!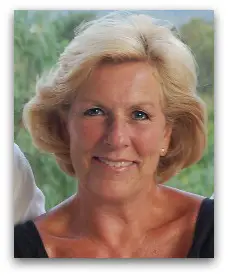 What is it?
Before you take a peek at what exactly is available, you may have some questions or perhaps prefer an explanation about how this offer came into being and how you can benefit.
You are familiar with my website
Anti Aging 4 Mature Women
You know that it contains lots of information about my passions, staying fit and healthy, diet, skin care etc., for women of 60 and over.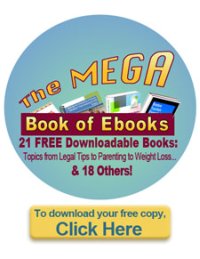 Co Authors!
Whilst writing and building my website I have come into contact with like minded web authors who write about their subjects, with the same passion.
As a collective we realised that our readers probably have many more diverse interests than our own particular niche and so we pooled our e-books into one mega e-book and all 21, yes 21 free e books can be accessed and downloaded for your enjoyment.
Please be assured that this offer is absolutely… free of charge!
Diverse titles are: "Rome Sightseeing", "Boston Tourism Essentials", "Parenting Skills", "Retirement", "Penpal Friendship" and my own "Getting back in Shape at 60"

All the authors are knowledgable and have thoroughly researched their subjects and now cordially invite you to share their passion!
So, having read my blah blah.. all you have to do now is click the link at the bottom of the badge to access your mega e book.
Here's how to do it!
Click on the badge or link above to access the mega-ebook and index. You can choose any or all of the books in the list.

From the index decide which book you are interested in. Then just follow the link to a fuller description of the book. If you want to download it, click on the book's picture or the link.

That link will take you to one of our individual websites, where you'll be able to download your e-book.

Download and print it off if you want to, bookmark it or just save it on your computer.
Enjoy this little gift and I hope you find lots of valuable information for.. your enjoyment!
View All My Pages for Mature Women on the Site Map
Return from Free E Books to Homepage