Which Juicer for Healthy Juicing?
Want to Juice up your life…
Just wondering which juicer to choose?
I'm guessing you don't want to spend a fortune but you don't want to waste your money either.
Here's the skinny on juicers!
The points below are those we found important when we bought ours, plus a few we appreciate in the meantime.
When you find you are using your juicer 3 x per day you might want to invest $500 in a "state of the art" machine.
Until then the following points will help you decide which juicer to buy without taking out another mortgage.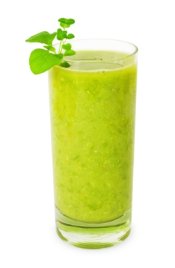 There are two types of juicers
The Centrifugal Juicer
This is the most popular for many reasons. There are a multitude of good juicers to choose from. They are perfectly adequate for extracting fresh vegetable and fruit juices. They are simple to operate, fast and easy to clean.
Prices begin at about $30 and $300 will buy you a top of the range beauty!.
Here's what to look for:
A wide chute that will take two or three whole apples.
A strong motor that can cope with the job and last.
A juicer that extracts a large percentage of juice.
A separate container for the pulp
Two speeds so you can choose the lower for soft fruit eg. berries.
A known brand in case you need a spare part
A guarantee. 1 year is standard, many better makes offer 2 or 3 years.
The Masticating Juicer

This one makes the better quality juice. This is because it works much more slowly. Oxidation is reduced and the nutritional value of the juice is not compromised. However this takes time, something that is in short supply for most of us. But probably more important is the price tag which is upwards of $300.
The masticating juicer is essential if you want to juice something like wheatgrass. However Wheatgrass powder and Spirulina powder are readily available and much less hassle. I think by the time you get to this stage you will know exactly what you are looking for and where to get it.
Find your Juicer a PERMANENT home!
As soon as you unpack your new juicer find a place in your kitchen where it can live. If you put it away on the shelf, that is where it will probably stay and the the invaluable
benefits of juicing will soon be forgotten!.
So, find a place as close to the sink as possible for cleaning. All the things you need, like chopping board, sharp knives should be close by too.
Having answered the question which juicer? All you need to do is get those creative juices flowing! To help you get started, I have put everything you need to know in a short Juicing Basics page. A crash course on healthy juicing.
Here's to lots of healthy happy juicing! Even juicing diets !
Is Juicing Healthy?
Great Vegetable Juicing Recipe
Beetroot Juice Can Help Prevent Memory Loss
My healthy Juicing Recipes
Healthy Juicing Benefits
Find All Page Titles for Mature Women on the Site Map
Return from Which Juicer to Homepage