Fitness Walking Program!
The fitness walking program is the simplest part of the Back To Fitness Challenge. Here I'm going to explain why it's so important, how we'll go about it and what you will need.
Why walking?
For many women physical exercise has become a thing of the past due to lack of time, weight problems or simply lack of interest. Walking is for our age group the easiest way to become active again. Our goal is to burn fat which means we need to raise the metabolism and build lean muscle tissue.
Walking does all of this with very little know how and a low risk of injury. The health benefits of walking for fitness are undeniable.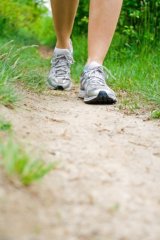 It is good for the heart, lowers blood pressure, helps strengthen bones, increases blood circulation and has a wonderful uplifting effect on our mood.
More about why..
Once the Back To Fitness Challenge begins you will be getting lots of tips and explanations on a regular basis. In the meantime if you want to read about the terms used in this fitness walking program, here are some pages you might enjoy.
Health Benefits of Walking for Fitness
Your goal, your pace!
On this Back To Fitness Challenge you will decide your goal and how quickly you want to get there. Whether you have just temporarily fallen off the fitness wagon or you're a total beginner, walking, exercising and high energy diet foods will make you fitter and stronger. You can increase or decrease your weekly target according to your lifestyle and your ambition. It should be fun because we want Walking for Fitness to become a way of life. It really is the best anti aging strategy I know!
The walking fitness program will suggest a walk on 6 days of the week. On 3 days a shorter walk followed by a few simple exercises to strengthen the core muscles and improve posture. Then 3 more days of longer walks where we will push our limits and aim for a shorter time or longer distance.
There will be regular updates on the Anti Aging Blog and also on my
Anti Aging in Action! Facebook page.
Fresh challenges, encouragement, tips and tricks with juice recipes and I hope lots of interaction with other women on the Back to Fitness Challenge.
What do You need to begin?
A free fitness log which you can download to monitor your progress.

A Free weight and measurements chart to monitor your success.

A pair of good training shoes.

A pedometer is also very useful.
Download your FREE fitness charts NOW
to motivate you and monitor your success!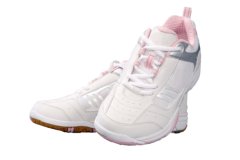 I know this won't be popular but please don't be tempted to buy sports/walking shoes online. It is extremely important that the shoes fit, don't rub or press on your toes at the front. Take your time and try on lots of pairs before making your decision.
The pedometer is a simple gadget to measure your steps and the distance covered. Some will also tell you the time used and the calories burned. The pedometer is an inexpensive but great motivation tool and will keep your goal firmly framed. My page about the pedometer will help those who have never owned one.
We will begin in January but you can join us anytime!
This fitness walking program is part of the Back to Fitness Challenge geared to women over 60. Join us and make this the year that you get fit and healthy. Learn how to eat smart move more , lose pounds and feel fabulous on a Fitness Training Plan
you can make a Lifestyle!
Breakfast Smoothie Recipe for More Energy!
Healthy Breakfast Foods – Get Off To a Good Start!
View All My Pages for Mature Women on the Site Map
Return from Fitness Walking Program! to Anti Aging Homepage