Mood and Color
Links to a Younger You
Mood and Color
The effects of color on mood are amazing, so it makes sense to use the link to our advantage.
Global marketing uses color to tempt us to buy perfumes, clothes, cars, books and even holidays.
Color and Emotions
These colors fall into general categories… red exciting, blue calm and green fresh and energising.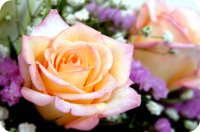 But Mood and colors are even more closely linked when you have personal memories and feelings about them. Then a certain shade of pink could remind you of your daughters first party dress and make you smile.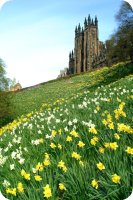 Your Mood and Color Choices
Unfortunately we are surrounded by colors all day that we have not chosen. Your car is green and you would have preferred silver but the price was right. We cannot repaint the office or plant trees outside our window if we live in an apartment.
Your Colors
We can improve mood by bringing color into our lives in a million small ways. Find the colors that you love and the ones that make you feel bright and positive and use them around your home.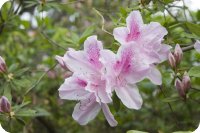 Calm and Cosy or…
The mood and color in a calm picture placed where you can see it often will help soothe you after a busy day. Choose a throw in a colour that feels cosy and inviting to cover your weary bones after a day in the garden.
Use beautiful photographs as bookmarks. They will remind you of holidays or a dream you are working on attracting into your life. A Vision board shows the colors of your dreams, it can change your mood in the blink of an eye. Try it!
Bright and Inspiring
Choose everyday plates and dishes in colors that look great.
Use napkins and place settings to set the scene. You will enjoy a smaller meal eat more slowly and feel satisfied afterwards.
No need for a dessert!
If you don't have a window close to the table choose an interesting picture with your colors in it for the wall. Your mind will drift to more pleasant thoughts and the conversation in new directions.
Discover other natural mood enhancers like exercise, healthy foods, sleep, hobbies and sunshine, they can all have an amazing effect on our mood. Why not begin by reading the Definition of Wellness written especially for mature women. You might find a pathway to wellbeing you never thought of before!
Use Colorful Accessories
Dramatise an outfit or soften a strong color. Scarves, waistcoats, jewellery and accessories come in every shade imaginable. A scarf in a color that really works for you is an inexpensive way to take your complexion from beige to beautiful!.
Forget your old ideas and experiment with colors and you'll see what I mean. Some of us found a style that worked for us in our 30s and never let go. Our hair, skin and shape changes as we get older so we need to use color to brighten our image, ring the changes and never be bored or boring!
If you need a little help on this front get yourself a copy of
Veronique Henderson's book, Color Me Younger
. A down to earth approach to using color and style to turn back the clock. Learn how to use the colors that flatter you and styles that add a new youthful touch to your image. This book is one of the Color Me Beautiful Range.


The Best Mascara for Mature Make Up
Walking for Weightloss
How to Reduce Stress
Finding Motivation For Your Goal
Best Anti Aging Product – Serums for Very Mature Skin
How food Affects Mood – Eat yourself Happy
Find All Page Titles for Mature Women on the Site Map
Return from Mood and Color to Homepage