Healthy Eating Guidelines




Simple & Effective!



These healthy eating guidelines are for you if you are tired of following diets to the letter. Running around for odd ball ingredients and eating stuff you don't like.
No rules!
Just healthy choices, your choices!
Is your vision fresh in your mind?
Plump skin

Fewer lines

Brimming with energy and confidence

New shape that makes you feel so young and happy.
Think of your healthy goal and fuel you body with the best anti aging foods there are.
The Healthy Eating Guidelines!
Choose from any of the categories to plan your personal clean eating lifestyle and enjoy!
Eat lots of fruit at breakfast, as a snack or dessert. vary the colours to get lots of different nutrients.
Vegetables raw, steamed, poached or grilled are unlimited. try some new varieties.
Turkey or chicken are the lowest fat meats. Take a portion the size of the palm of your hand. Eat other lean meats occasionally.
Eat fish as often as you like. Fatty fish like salmon or mackerel 2 or 3 times per week. Experiment with simple white fish steamed with herbs or spices. Clean eating on a budget!
Wholegrain bread, brown pasta, brown rice are good choices. Eat smaller portions if you are eating to lose weight. Find a baker that bakes organic bread with nuts and seeds and make it a daily treat!
Drink at least 1 1/2liters of fluid per day. A good part of that should be plain old water! Green or fruit tea and diluted natural juice will help those who don't like water to drink enough.
Introduce some refreshing juices into your daily anti aging regime. Below you will find a link to my basic juicing pages find out about the healthiest way to get your daily vitamins, antioxidants and nutrients in a delicious breakfast cocktail!
A few Random tips!
Try to limit cheese to a small amount sprinkled over a salad or
in a sandwich.
Limiting your coffee to one in the morning and one mid
afternoon won't interfere with your metabolism or dehydrate you.
Recognize the signs of dehydration and drink more water. In answer to
the question Why Is Water Important at our age I have put together some surprising information including tips on how to stay hydrated.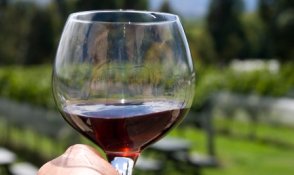 A glass of red wine a day is reportedly quite good for us.
I'm really grateful for this option!
These healthy eating guidelines provide an abundance of wonderful anti aging foods to choose from.
All Things New!
The magic lies in trying all that's new and discovering new tastes and textures. Try a new baker who bakes wholegrain breads with sunflower seeds, pumpkin seeds or nuts. So delicious and healthy. They won't make your tummy swell.
Get your anti aging vitamins in a glass will inspire you to start juicing. It's the single best thing you can do for your health. Powerful cocktails of all nutrients your body needs in delicious juices made in heaven!
Finding new ways to prepare healthy foods so you don't damage the anti aging nutrients is important. Enjoy
these natural energy boosters then share and exchange your ideas and convert your couch potato friends!
Be brave and do some fish for a change. Enhance the delicate taste with whatever herbs or spices you feel comfortable using and find out how easy it is.
Use these healthy eating guidelines whichever way they fit best into your lifestyle and experience more energy, fresh complexion, fewer lines and a brighter mood!
Above all you will soon realize that this is the most natural weight loss programme ever!
Where's that dress?
Abdominal Exercises for Mature Women
Getting in Shape Fast with Shapewear
Make Up Techniques for Mature Women
Return from Healthy Eating Guidelines to Anti Aging Diet.
Find All Page Titles for Mature Women on the Site Map