Anti Aging Advice on Daily Skin Care

Simply Lovelier!
Use this anti aging advice to achieve a dramatically younger look.
Only 5 Minutes Morning and Night
Recapture your skin's soft dewy texture and plump suppleness. Reduce the appearance of lines and wrinkles and eradicate
enlarged pores forever!
Keep your skincare routine simple so you stick to it RIGIDLY! and remember no skin care will work if you leave your make up on at night.
You won't need mountains of creams and lotions. Just a few well chosen anti aging products at sensible prices and some know how.
You won't need mountains of creams and lotions. Just a few well chosen anti aging products at sensible prices and some know how.
A Simple Morning Routine
Cleansing This is a vitally important part of
the routine. A scrupulously clean skin is a perfect base for anti aging
creams to achieve the best results.
Choosing an anti aging cleanser will depend on your skin type and your budget. Go for a mild scrub if your skin shows signs of enlarged pores.
For more sensitive drier skins an oil based or cream cleanser is better.
Elizabeth Arden Millenium Hydrating Cleanser
is an excellent choice for most skin types because it is especially
hydrating. Massage the cleanser into the skin for a few moments to
maximise the cleaning effect paying particular attention to the area
around your nose and chin.
Rinse off with lots of warm water. Skin loves water from inside and out!
Moisturizing This is the next and most comforting step for the skin. Choose a moisturizer
with minimum SPF 15 to combine two steps in one: moisture and
protection. Take a moment to work in the moisturizer gently to aid
absorption being careful to avoid the eyes.
Eye care Use a lightweight eye cream
and apply to the very fragile area around the eyes with a patting
motion of the fingertips. Use your ring finger as this applies less
pressure. The motion and cream will leave the skin supple and diminish
puffiness and fine lines. If you are not sure which eye cream is best
for your concerns remember you can get anti aging advice at your beauty
counter and maybe a sample or two to try first.
Two of my favorites are Elizabeth Arden Ceramide Advanced Time Complex Capsulesbecause they are incredibly light and hydrating. They are said to boost the skin's hydration over 400%after just one hour. Good Night Sleep Restoring Cream also by Liz Arden is a great choice to repair, restore and strengthen while you sleep.
I have also listed some excellent low budget anti aging
products. Some that have been said to contain more active ingredients
and out perform the luxury brands. Find out what is best for your skin.
Perhaps a budget cleanser and a luxury eye cream, you decide!
Simple Night Time Routine
Cleansing Cleanse as in the morning but be especially careful
to remove all traces of make up that would otherwise hinder penetration
of your night time skin care. Remember at night your skin is in restore and repair mode so a scrupulously clean skin every night is the best piece of anti aging advice I know!
Nourishing Pamper your skin overnight with a rich restorative anti aging night cream that will work non stop to promote collagen production and plump up your skin while you sleep.
Eyecream, never forget! Pat in around the eyes and leave to work its magic against fine lines and puffiness.
That's it!
Follow this simple anti aging advice and your
skin will look lovelier on a day to day basis. Don't under estimate the
importance of this simple routine. Alone, it will deliver wonderful
results without taking up too much time or costing a fortune.
One add on that I would recommend for very mature skin is
exfoliation
to gently remove dead skin cells and dullness and increase the
effectiveness of anti aging products. Your skin will be then perfectly
prepared for further anti aging products, pampering facials, luxurious serums and masks to deliver their most stunning performance. To help you choose products and avoid expensive mistakes get to know the handful of active ingredients to look for and how they work on very mature skin.
Some of today's best anti aging products are highly
efficient and cost a fraction of the glossy magazine brands. Check out a
few of my favorites from the Olay Regenerist Range for very mature skin.
Lastly my ideas on how you might address dark circles under eyes with a couple of lifestyle changes and the right anti aging product.
Rev Up Your Anti Aging Skincare Regime!
Anti Aging Skin Care The Whole Story!
Getting in Shape Fast With Shapewear
Find All Page Titles for Mature Women on the Site Map
Return from Anti Aging Advice to Homepage
My Anti Aging in Action Newsletter keeps you updated. Subscribe now and get a
Free Copy!
of my e-book "Getting Back in Shape After 60!"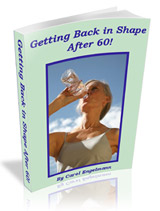 align="center">