Anti Wrinkle Skincare
Ingredients To Look For!

Fact: There are some truly marvelous anti wrinkle skincare
solutions on the market today!
Dilemma: Which ones really work on our skin at 60+
Young
women begin using anti aging creams at 30 these days and a huge part of
the beauty industry design products for them. The symptoms of aging skin after 60 require very different solutions to those of younger women who are chiefly interested in wrinkle prevention.
A top notch anti aging, anti wrinkle routine need not cost the earth if you know the crucial ingredients to look for. This short list will arm you with enough knowledge to choose budget anti aging creams that really work and avoid expensive mistakes.
AHAs – Alpha Hydroxy Acids
AHAs are derived from milk and fruit sugars. The 3 most used in skincare products are:
Glycolic acid from sugar cane
lactic acid from milk
citric acid from citrus fruits
Glycolic Acidis the most widely used in anti wrinkle skincare and it's main benefit is exfoliation. It removes dead skin cells and boosts cell renewal for a glowy complexion. Used over a long period of time it can promote collagen production.
Glycolic acid is used in the best anti wrinkle creams, moisturizers and
serums as well as exfoliators. It is especially good at penetrating the
skins layers to un-glue dead skin cells and other dirt and debris to reveal a fresh skin layer. Thus reducing the appearence of lines, wrinkles and enlarged pores even at 60! Cleansers with glycolic acid do not have this effect as they are not on the skin for long enough.
Higher concentrations of glycolic acid are used by trained beauticians for facial peeling treatments. A series of about 3 can produce amazing results.
Dermatologists use a very high concentration of glycolic acid for chemical peeling treatments. These are known to be less than pleasant to endure and require some down time for healing but produce excellent results.
Hyaluronic Acid
This amazing skincare ingredient can hold an astonishing 1.000 times
it's weight in water and is what maintains that lovely suppleness in
younger skin. Hyaluronic acid is produced naturally in the deep layers
of skin and works with connective tissue like collagen for volume.As
natural levels of hyaluronic acid deplete, we can use synthetic
substitutes in anti wrinkle skincare to restock.
Some of the best anti wrinkle creams for very mature and dehydrated skin contain Hyaluronic acid. It is preferred over collagen because it is readily absorbed by the skin and also acts as a carrier for other substances like Vitamin C or Coenzyme Q10.
HA is used as an injectible filler to plump up facial lines and wrinkles. Restylane one of the many brands of filler is expected to last between 6 and 12 months.
Retinol
An anti oxidant derivative of vitamin A, Retinol is used in anti wrinkle skincare and to treat acne and sun damaged
skin. It's molecular structure is small enough to penetrate outer skin
layers and work on collagen and elastin in the lower layers.
It is a
mild exfoliant and is known to increase skin cell turnover. Used over a
long period it can also increase collagen production.
Retin-A is
prescription strength and is used to treat acne and sun damage. An
extremely effective treatment but should not be over used as the skin
can become red and shiny or very dry.
Peptides
Peptides occur naturally in the skin and have many benefits.The main synthetic peptides used in anti wrinkle skincare are:
Copper Peptide, an antioxidant which delivers copper to the deeper layers of skin to accelerate collagen production
Palmitoyl Oligopeptide is great for hydrating and plumping very mature skin because it's goal is to increase hyaluronic acid and collagen production.
Pentapeptides also used with every success to increase collagen production.
Hexapeptides inhibit certain muscles and so can be used to relax wrinkles, especially around the delicate eye area.
Coenzyme Q10
A powerful antioxidant Coenzyme Q10 is chiefly employed to speed up cell repair
and aid healing. The best anti wrinkle creams use hyaluronic acid to
carry coenzyme Q10 into deeper skin layers where it fights the free
radicals that interfere with collagen production. It also protects
against UVA damage.
Vitamin C & Vitamin E
Both powerful antioxidants working against cell damaging free radicals. Vitamin C has an anti inflammatory effect and Vitamin A protects against UV light and makes sunscreens more effective.Both often paired with hyaluronic acid to enable ingredient to work in deeper layers of the skin. Ignore the hype and the sumptuous packaging and zone in on products that target your skin problems
and then use them regularly to achieve the best results you can get
today with non surgical solutions. They are not magic but go a long way
to minimizing enlarged pores, facial redness, dull flaky skin and lack of suppleness and elasticity. Choose products that suit your budget considering
long term use.An expensive product you can't afford to buy on a regular
basis is a mistake. Take a look at these award winning best anti aging products to see what I mean!
Anti Aging moisturizer on a Budget!
Foundation Primer Magic for Mature Skin!
Anti Aging Skin Care The Big Picture!
Rev Up Your Anti Aging Skincare Regime!
Find All Page Titles for Mature Women on the Site Map
Return from Anti Wrinkle Skincare to Anti Aging Homepage
My Anti Aging in Action Newsletter keeps you updated. Subscribe now and get a
Free Copy!
of my e-book "Getting Back in Shape After 60!"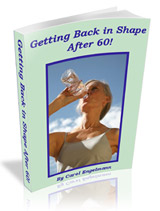 align="center">