Thigh Slimmer, Leg Shaper
Confidence Booster!
Could you use a little undercover control in the form of a
tummy and thigh slimmer? Do you look sideways in the mirror, breathe in
deeply and wish there were no ripples in site?
This season's Shapewear for legs and thighs lets you hide and sleek the offending pounds.
With Winter announcing it's arrival with blustry days and falling leaves we begin to think about wearing fitted pants
again. Skirts with opaque tights or leggings and boots. Not to mention the festive season and clingy dresses.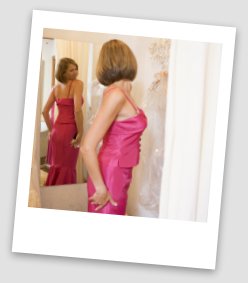 All very youthful looking and trendy but require us to dig deep for confidence again. Folding waistlines, visible panty lines and creases across the thighs where material rides up are a nightmare! Whilst we all do what we can to control our weight we have to admit the battle gets harder.
But there is a solution!
Shapewear is the celebrity choice for red carpet appearences.
There's nothing more unforgiving than those clingy fabrics and figure hugging styles.. but not a panty line in sight.
Probably the most popular medium control thigh slimmer (left) is the
Spanx Skinny Britches Short Mid-Thigh Shaper
made of lightweight material but with strong compression zones to tame your tummy, hips, thighs and rear. Edges are finely finished to show no lines. In nude under dresses or in any one of the fabulous colors just for the fun of it.


Want maximum tummy trimming? take a look at the Spanx Slim Cognito Shape Suit
This has slimming zones to nip your waist, smooth the tummy and rear and make you feel pounds lighter. It's made of material that won't cling to your clothes and there are lots of different styles with padded/unpadded bras. This one also comes in plus sizes.
Taking Tights
to New heights!
Amazingly the same smoothing and sleeking for gorgeous legs is available this year in the new tights and leggings. Imagine the same garments with sheer pantyhose and you have the In-Power Line Body-Shaping Sheer Pantyhose from
Spanx. The powerful tummy panels and mega compression zones are
comfortable enough to be worn all day! Hips, rear, tummy and thigh
slimmer in high waist or normal. Just another way to take care of lovely legs!
Spanx Tight-End Matte Tights
panty hose come in bold colors with tummy, hip and rear control with extended thigh slimmer for a longer leaner look. The waistband is flat and the matt yarn is youthful and trendy.
Then there's the new Uptown Tight-End Tights panty hose from Spanx thigh slimming and in exciting patterns and shades including tuxedo striped, diamonds and lurex to really turn heads! These are fashion tights with a big plus because they provide control from top to toe!

SPANX Reversible Tight-End Tights
2 colors in one to ring the changes with different outfits. All of these panty hose for slimmer legs have the softest of waistbands and cotton gussets so you don't need underwear that make visible panty lines!
If your lovely legs get achy and tired, swollen or maybe even keep you awake at night head over to Understanding Leg Problems for some helpful tips.
Now dance like no ones watching!
Varicose Veins, Why and What To Do
Help for Restless Leg Syndrome
Find All Page Titles for Mature Women on the Site Map
Return from Thigh Slimmer, Leg Shaper to Homepage