Gorgeous Legs in 5 Easy Steps
Gorgeous Legs are a great confidence booster!
Follow these 5 easy steps for more mature legs and you can keep them at the top of your assets list!
A potent motivation factor to stay with the diet,the exercise routine and the pampering!
Start Smooth
The single most important step is de-fuzzing. Every last tiny hair must go.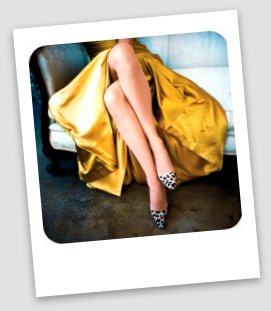 We all have our default method but perhaps it's time to look at some alternatives. Yes there are good wet shavers around, they are cheap and it's quick. But even the most gorgeous legs can be spoiled by one tiny nick not to mention an itchy rash.
Give a fast acting depilatory a try, they are designed for super sensitive skin and the result is silky smooth. They even smell better these days. For skin that is less than taut this is a better option. Waxing is excellent too although must be done very carefully on older skin. The result lasts longer but it is messy and time consuming. A salon wax is pricey but perfect.
Epilators are the ultimate in hair removal in my opinion. After the initial investment, there's no cost, no mess, no nicks and no rash. Yes it is minimally uncomfortable in the beginning but that becomes less every time. The miraculous part is the hair grows back thinner and thinner.
Up to 50% off epilators and shavers
One more option is laser removal a question of cost but certainly worth it if you are dark haired and the de-fuzzing is a major issue for you.
Get a Glow
It's a good idea to use a body brush before the shower on your whole body every day. Dry brushing increases circulation and gives the skin a lovely glow from the inside. It whisks away dead skin cells to reveal smooth more even toned gorgeous legs.
Another option, my favorite, is a sea salt body scrub or detox scrub used in the shower. If you have never tried one of these you will be amazed. Rinse off and pat dry. The skin feels like velvet, the softest silky legs imaginable and a perfect base for moisturizer.
Soften and Shine
While your skin is still damp apply lashings of moisturizer to those "out of sight, out of mind" pins and gently massage it in until they glow. Shine adds a whole new dimension, you'll see. Use a heavier cream with lots of nutrient on knees, ankles and feet. The areas that may be a little neglected. Enriched body balms and butters deliver extra nutrients to smooth away the last signs of dryness.
Glint of Gold
Great legs just like our faces need a little help to optimize colour and even out the tone. The new generation of moisturizers with a trace of self tanning are perfect. They can be applied daily to build up a golden glow gradually.
Experiment with different formulas, creams and lotions to see which works better for you. If you are wearing a sleeveless dress or low neckline try applying the moisturizer with tan to arms, shoulders or decollete. Naturally only after exfoliating gently to prepare the skin surface for a perfectly even result.
Terrific Toes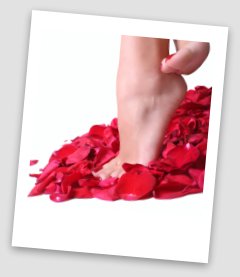 Before stepping into those slinky sandals you will want to shape up your toe nails and paint on a beautiful colour. A foot file will see off any remnants of dry skin, then work in a rich cream to nourish. Any colour from palest pink to plum looks fabulous with golden glowy skin, so be bold. Use a toe separator when painting toe nails and if you are going to choose a dark colour prime first with an undercoat. Remember you will want to wear sheer varnish sometimes in Summer so you don't want to have stained nails.
Keeping legs gorgeous needs a little practice. Don't leave it until the day before the party. Make it a routine and it will be one less thing to worry about on the night.
Gorgeous legs are a powerful confidence booster.
Not reserved only for the young!
Restless Leg Syndrome
Varicose Veins, Why and What To Do
Understanding Leg Problems
Get in Shape Fast With Shapewear
More About Lovely Legs
Thigh Slimmer, Leg Shaper, Confidence Booster!
Find All Page Titles for Mature Women on the Site Map
Return from Gorgeous Legs to Anti Aging Homepage