Life At Sixty
9 Reasons Why We're Lovin' It!
What do we love about Life at sixty?
This is what I hear you say..
1. We Have More Time!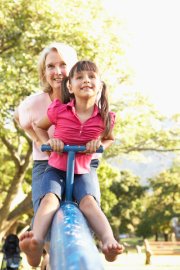 Time to think! Time to dream! Time to enjoy!
This most precious commodity that was always in short supply has turned up disguised as a new challenge.
Now there's time for friends, talking on the phone and meeting up! Life at 60 means getting involved is not a problem. Most of us can actively engage in pastimes, interests, follow up ideas and take part!
What a joy to plan a date months ahead knowing you can be there. We can allow ourselves to dream, play with the grand kids, shop, have lunch and even the odd beauty treatment. Life at sixty is about our choices, who would go back to being head cook, nurse, taxi driver and family counselor?
2. We Are In Much Better Shape!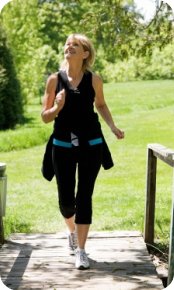 We enjoy better health than women of our age 30 years ago. Women know more today about the effects of diet and exercise on the body and we're in pretty good shape. The range of activities available to us to stay fit on any kind of budget is massive. Who wouldn't be motivated to enjoy exercise and eat healthy stuff.. we want to enjoy the next 30 years!
3. We Are Going To Live Longer!
We are going to live longer! Life at sixty offers a second chance to do whatever we missed on the way here. Learn a language, a new skill, go back to school, university or start a new career. We have examples every day of women in their 60s starting a new business. A multitude of opportunities exist for expanding horizons and building on existing skills. Thanks to internet and social media, powerful Women's Networks are easily accessible and offer help and support on almost any subject including new ventures by and for older women.
4. A Powerful Group!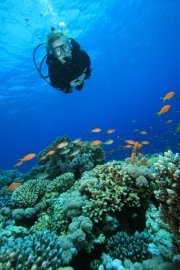 At 60 we belong to a very important segment of the population where ever we live. Industries pander to us. Products are designed for us. Travel packages make dreams come true and technology places the world at our feet! By now we are probably more into experiences than possesions and the computer qualifies suppliers and compares the prices and all we have to do is enjoy! Between free and first class there's an endless source of fun for anyone who can see the positive side of life at sixty!
5. At Peace With Our Image!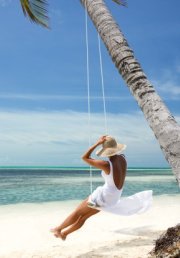 Of course the desire to look and feel good has not deserted us but life at sixty has opened a window for us to
please ourselves!
Over the years we have discovered a million clever ways to cover, camouflage, enhance and highlight the details we were born with in the blink of an eye. A healthy weight that we (the owners of this body) can live with is fine and shopping is the skill we have honed to know which stuff puts us in the best light! Our mothers bought clothes at a local shop, whilst we surf the retail-net or drive to one of ten shopping malls in the vicinity. Slave's to fashion we are no longer.. If it makes us feel good we buy it and we look great!
6. We Learned To Be Positive!
We can be positive without fearing what others think of us. Our thoughts become things and we know how to think to get what we want!
At 60 we have learned to leave negative influence behind us and
join the crowd that's smiling. Jumping in that big black hole with someone who is in trouble doesn't help but a vision of a possible solution does. With 60 years life experience we know we help ourselves and our loved ones when we are positive and visualize the best outcome. Worrying surrounds us with bad vibes, makes us ill and doesn't help anyone!
7. We Learned To Say No!
Finally and belatedly we have learned to say no. Yeah! What a feeling to have the courage now to explain that you cannot do something for someone. Finally the freedom to avoid the pain, anger, frustration or hard work that is involved when we find ourselves doing something that we don't want to do! At 60 we know loving someone doesn't mean having to commit to every hair brained suggestion!
8. Work Still In Progress!
Life at sixty is not perfect but what is? Compassion, tolerance and forgiveness are probably still works in progress but at least now we know what they mean and we're working on it. We are aware of our our faults and our weaknesses and are more prepared to listen and try to learn. Thank goodness we still have time!
And Finally.. Follow Your Joy!
A book I read a long time ago from the late Lynn Grabhorn contains the following recommendation from Lynn that fits here so well..
Want more passion? Then follow your joy!
Go smell more roses, watch more sunsets, find more grass to walk barefoot on, visit more favorite restaurants, laugh more, find more places to explore, go to more ball games or plays, indulge in more hobbies, be more spontaneous, play more golf, listen to more music, find more places to skinny dip, smile more, have more fun.
Now you're operating in open valve passion and passion is creation!
Sounds like a recipe for a wonderful life at sixty!
I'm looking for some more of those ingredients.. what about you?
Getting In Shape Fast
Shopping For Shapewear!
Flabby Arms Adieu!!
Your Man Minus Muffintop!
How Not To Look Old!
Look Younger Hub
Find All Page Titles for Mature Women on the Site Map
Return from 9 Reasons Why We Love Life At Sixty to Anti Aging Homepage