Best Anti Wrinkle Cream: Freeze 24-7 Ageless Skincare Miracle Kit
by Carol Engelmann
(Anti Aging 4 Mature Women)
A starter Kit for Miracles! 4 Freeze 24/7 skin care products to help you look fabulous! Begin with Prep and polish, a potent resurfacing treatment that uncovers radiant fresh skin. Apply Instant Targeted Wrinkle Treatment to reduce lines and wrinkles visibly in 10 minutes. Forehead lines, crows feet, wrinkles around your mouth.. they all just melt away! The lightweight Anti Aging Eye Serum reduces puffiness and darkness and eliminates any tiny lines around the eyes. Finish with Double Scoop moisturizer to keep your skin hydrated and glowing till very late! Use the Synergy in these products to take you from.. So So to Stunning!
**These trial size products are perfect for a practice run. Beware, you will get hooked!**
More great product reviews at Best Anti Wrinkle Creams for very mature skin.Shop safe at Amazon

Join in and write your own page! It's easy to do. How?
Simply click here to return to Best Anti Wrinkle Creams.
My Anti Aging in Action Newsletter keeps you updated. Subscribe now and get a
Free Copy!
of my e-book "Getting Back in Shape After 60!"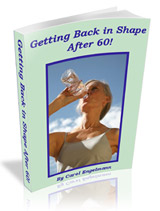 align="center">