Hair Styles for Long Hair:
Make Them Work For You!
Which hair styles for long hair are suitable for mature women and how long can we wear them?
What age should a woman cut her hair short.. forty,fifty,sixty?
Personally I do not subscribe to any age restriction on long hair.
I do however believe
that hair should look well-maintained and fit the image and persona of the wearer.
Whether you are a veteran flower-child or walked the straight and narrow, there are still some considerations to choosing long hair as your fashion statement (or lack thereof.)
I have known women whose hair was a security blanket and every cuticle of every strand remained sacred.
However, being a hair-hoarder is not always the best option when we mature.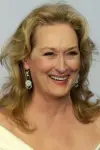 Long hair can indeed be a timeless sense of femininity and security, yet it is paramount to not appear as if we are fighting the calendar kicking and screaming by trying to look as we did in our college days.
As long hair does cause the eye to scan the shape vertically it can have a tendency to draw downward upon the wearer in some cases. Also as we age, we have a tendency to show this through vertical lines around our mouth, neck, and other places we are not thankful for. If the hair is too long and hugs the face, these lines may be exagerated.

Hot Tools -Supertool 2″ Curling Iron


The best way to counter this is through creating lift around the temples to open the eyes. I am not saying creating "wings" we may have seen in the eighties, but a simple lift and openness near the temples.
Next, add soft, long layers around the face. This will blur the lines around the face and keep them from showcasing any things we want to remain hidden. These layers can also playfully dance about your face and neckline creating a nice feminine frame to your face shape.
A subtle fringe (bangs) adds balance to hair styles for long hair and also flatters the eyes. Using a razor or texture shear on the bangs can shatter them to keep them airy and allows a soft veil to fall about the forehead without being harsh. Also if any of those pesky lines are trying to invade your forehead, bangs are quicker and less painful than Botox! Ask your stylist for style suggestions for bangs with your longer hair length to flatter you personally!
Straight, one-length hair styles for long hair should be avoided. It is too hard to keep the necessary volume to flatter the face without looking as if you are peeking out from under your hair. To keep your look more forgiving and easier to maintain add some curl or wave and the softer the curls the better. Hot rollers and large barrel curling irons can be an easy enhancement to add some bounce and managability to the longer lengths. Subtle layers throughout the interior of the haircut help you achieve this!
Now I do believe it is your hair and curse the critics but.. My Tip for hair styles for long hair, for those who question the age milestones is this: find a length that sits in the back where your collar or necklace would fall. You can have the length fall slightly forward with soft layers to about mid-neck to just below your chin.
You will still have hair to pull up, toss about,
and attract the attention of those who matter!
More Hair Pages?
I know that hair can be our crowning glory or our worst nightmare and it can change too as we get older. Here's a list of all the pages about hair to help you find what you need.
Update Your Hair Style Hub
View All My Pages for Mature Women on the Site Map
Return from Hair Styles For Long Hair to Anti Aging Homepage