Précision – by Chanel.
by Sarah
(Midlands UK)
This product is quite expensive, probably because of its name, but I found it to work. It rehydrated my skin and made it smoother and firmer, but also left it soft.With continued use, fine lines disappeared, and a little of this gel goes a long way. I wasn't too happy about some the ingredients, especially the Ethylparaben. This preservative is dangerous, but considered safe for use in small quantities. The trouble is, we use these products on a regular basis, and they sometimes remain on (and in) the skin for several hours, causing a build-up of chemicals in the body which can have drastic side effects.It's such a pity that companies such as Chanel don't use more natural ingredients such as bees wax, and less toxic substances, but if you want a quick fix that brings results, this is the one that seems to do the trick.

Join in and write your own page! It's easy to do. How?
Simply click here to return to Best Anti Wrinkle Creams.
My Anti Aging in Action Newsletter keeps you updated. Subscribe now and get a
Free Copy!
of my e-book "Getting Back in Shape After 60!"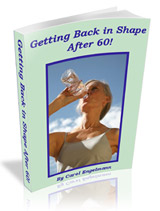 align="center">