Babyland
by Vicki
(Tulsa, OK)
Jungle Diaper Cake
I have been a sewer for as long as I can remember. I love to sew baby items and keepsakes. One thing I am good at is tie quilts, there are so many beautiful fabrics out there. I have recently been making diaper cakes. I also like to cross stitch and have been making heirloom booties.
I love babies (have 3 grandchildren, 2 more on the way) and it is fun to give one of a kind gifts.
Visit me on my blog:"Dancing Through My Divorce"
My Anti Aging in Action Newsletter keeps you updated. Subscribe now and get a Free Copy!
of my e-book "Getting Back in Shape After 60!"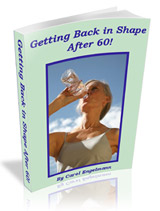 align="center">